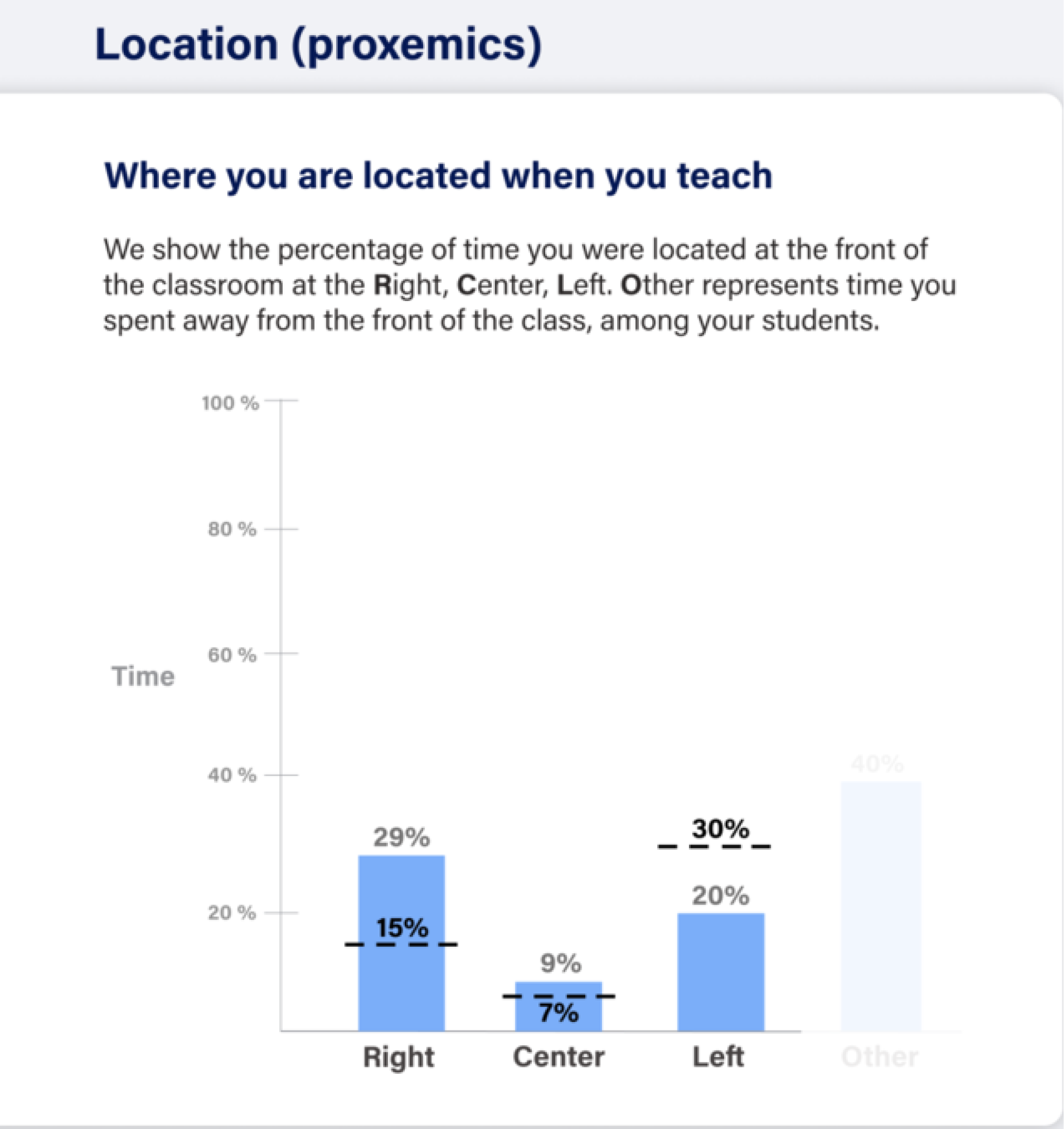 An understudied measure of teacher efficacy is "immediacy" - a teacher's perceived psychological closeness to students that leads to students' improved engagement. Nonverbal behaviors like gaze, physical closeness, and movement can improve immediacy.
In the first interface design study, teachers participating in the Fall 2019 pilot were presented with their nonverbal behavior data, including recommended benchmarks for improving their immediacy behaviors. However, when asked about their motivation to meet these benchmarks many teachers were resistant, and cited some nonverbal behaviors as out of their control.
Our task as a design team embodied the true essence of human-computer interaction: how might we translate the power of the ClassInSight backend technology into displays that would empower teachers to improve their classroom manner?